Tibetan Hand & Arm Massage Course
Enjoy learning the art of massaging the hand and arm using Tibetan techniques. A wonderful
treat with any other therapy.
This treatment once learnt is lovely to incorporate into existing therapies or to use as a stand
alone treatment.


This course is exclusive to Face the World and is a unique blend of shiatsu and reflexology – we aim to reintroduce the lost art of hand massage to the therapist's repertoire! A good hand massage will help tremendously to de-stress your client, open energy channels and create a feeling of well being.
This course is accredited with The Complementary Medicine Association and carries 7 CPD units – and comes with the relevant Face The World (unique) downloadable MP3. No pre-requisite training is needed – beginners also welcome – you will receive a Certificate of Attainment accredited by the Complementary Medicine Association and access to the product store for trade prices.
Course cost – £160 if booked through Serenity Touch and comes with a full-sized, professional product kit for your first 20 clients:
A duo of exclusive Face The World Toner Concentrate and Massage or Moisture Creme
The unique "Tibet" Face The World MP3 file (no music licence needed – we own our creations outright)
A digital, 18 page detailed Training Manual (as accredited by The CMA)
A printed Certificate of Attainment (CMA approved and insurable)
Access to our full product store at trade prices
For more information please check out the Face the World website.
All courses require a deposit of £60 to confirm your place with the remaining balance to be paid a month before the course start date.
This course can be carried by anyone wishing to learn. Either as a therapist on paying clients or for your family and friends.
For those who wish to offer it to paying clients as an insured therapist you will need an existing massage/beauty qualification or an anatomy and physiology one. please get in touch for further information.
I cannot recommend the courses at Serenity Touch enough! It's wonderful to be able to attend courses so local to me and in a relaxed & peaceful location. Hayley is very knowledgeable in the courses she provides and is really passionate about holistic health. I always come away feeling enthusiastic & excited to pass on these therapies to my clients!
Amber
to confirm your place with the remaining balance to be paid a month before the course start date.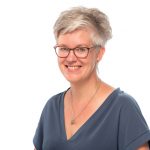 Got any questions about this course? Give me a call to find out more.