Holistic Signature Facial Course
Holistic Signature Facial Course
This holistic facial massage is unique and patented – taking you on a blissful, multi-sensory
journey around the world while using natural products that have lovely aromas and listening to
specially choreographed music.
Every sense is caressed and pampered through beautiful world music, delightful aromas, wonderful textures and temperatures and choreographed techniques. We combine cutting edge
technology with active naturals in a gentle paraben-free, cruelty-free system suitable for all skin types. The holistic facial course will be a wonderful addition to complement any other therapies you offer or a fantastic stand alone one. 
Our facial treatment has been developed from scratch using an expert team of beauty
specialists and our National Advisory Panel. Our facial massage techniques and product range
are truly unique, Complementary Medicine Association accredited, Complementary Therapist Association
Approved, Trade Mark Registered and Patented – we have made every effort to reach
perfection.
This beautiful, holistic facial treatment will add something completely unique to your portfolio – taking your clients on a blissful, choreographed Journey around the world – all within the same 1 hour experience. It's truly mind-blowing! Clients will come back again and again – and tell their
friends too…
The price of the holistic facial course is inclusive of a full-sized professional set of our unique FTW products (rrp. £200) – enough product for 25 facial treatments and our unique CD, Training Manual and Laminated Refresher Sheet.
Our 1-day holistic facial course has been approved for 16 CPD Units by The Complementary Medicine Association.
You will receive an approved, insurable certificate. We also have a range of marketing materials and PR support for those who want to purchase them. We have no tie-in period and no minimum orders! You will have a free 1 mile exclusivity zone for your first year of trading.
For more information on Face the World please check out their website.
This advanced course is for existing therapists who are already competent in giving either a
basic beauty facial or holistic massage (level 3 or equivalent plus an A&P qualification).
I recently completed the Face the World Holistic Facial training with Hayley and thoroughly enjoyed the day! Hayley is very knowledgeable, passionate about her work and teaching and an amazing tutor. Thank you so much Hayley! Xx
Katie
to confirm your place with the remaining balance to be paid a month before the course start date.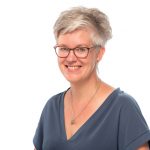 Got any questions about this course? Give me a call to find out more.