Massage, reiki and energy balancing sessions
Massage, reiki and energy balancing sessions
I offer massage, reiki and energy balancing sessions. All will work in different ways to balance your mind, body and soul. Some can be combined so take a look to find out more.
What you can experience...
Therapeutic massage: 30, 45 or 60 minutes
Massage is fantastic for the mind, body and soul. This therapy may help relax and ease tight, tense muscles while allowing the mind to switch off. You could enjoy a deep treatment or experience total chill out for the body and mind. The session will be tailor made for you following a consultation.
Indian Head Massage: 30 or 45 minutes
Indian Head Massage originates from Indian and can be extremely beneficial for the neck, shoulders and scalp. This therapy involves the head being massaged, the shoulders, neck along with the scalp. It brings about a feeling of peace and tranquility while allowing the body to be worked. It can be carried out in the massage chair as well as on the massage table.
Lava Shells Massage
Lava shells are self heating and maintain a lovely consistent heat. The shells work well into the muscles and with the use of the heat more tension and tightness may be released. A wonderful alternative to hot stones. 45 minutes – £37 – 60 minutes – £47
Thai Foot Massage – 45 minutes
Thai Foot Massage originated in Thailand over 2000 years and is a powerful therapy and form of therapeutic healing. The lower leg and feet are incorporated in the treatment.
Eastern Acupressure Facial Massage – 30 minutes
Eastern Acu-Pressure Facial Massage uses complementary techniques that originated in Indian and Japanese Facial Massage. This unique facial includes Eastern philosophies and will leave you feeling extremely chilled. Enjoy with or without products.
Holistic Facial – 60 minutes
This holistic facial will take you on a multi-sensory journey around the world with the aromas, techniques and products used while enjoying the specially choreographed music.
Reflexology:
Reflexology will aid detoxification of the body and therefore will support the protection of the immune system. The feet contain contact areas for the entire body and reflexology may help with pain and other issues that may be causing problems.  45 minute session – £32
Reiki: 45 or 60 minutes
Reiki is a wonderful healing energy for all. Anyone can enjoy this therapy – from people through to animals and situations. This is the one therapy that I can practice on myself as well as others. Reiki has and continues to be a life changing experience for me. Reiki can help with many things – emotionally and physically. You will leave feeling relaxed, rejuvenated and chilled. I work with colour and essences and bring these into your reiki sessions.
Therapy prices:
30 minutes – £27 – 45 minutes – £32 – 60 minutes – £42.
Crystal Therapy
Enjoy a rebalance with the use of crystals as they are placed on and around you. Crystals may bring about a feeling of deep relaxation while aiding stress and pain in the body and mind. Crystal therapy can promote a balance of the physical and subtle bodies of the aura. Crystal therapy is an hour session and is £42.
Sound Therapy
Experience the vibrational use of sound as you lay down and listen to the various instruments that are played. You will hear crystal singing bowls, wind gongs, chimes, tuning forks, tibetan singing bowls along with a tongue drum. The vibrations of the sound will work on all levels of your emotional and physical body relieving anxiety, stress, pain and inducing a feeling of peace and calm. Sound therapy lasts for 60 minutes at a cost of £42.
Energy Healing sessions – combine different elements of the above
Here you have the option of combining various elements from the above therapies to enjoy an energy balancing session. You can enjoy crystals, reiki and sound. If you wish to experience the 2 hour session I will incorporate oracle cards, essences and colour work.
60 minutes – combine 2 elements £ 45 – 90 minutes – combine 3 elements £57 – 120 minutes – all elements £70
A consultation will be carried out prior to any treatment allowing the session to be tailor made for you.
Benefits of the above treatments
Cannot recommend this lady enough! After having back surgery at a young age I am always cautious when letting anyone giving me treatments for my back, but with Hayley i know I dont have to worry. A true professional and sensational healer.
Nicola
Had a lovely reiki drum treatment this morning, I Love the drum energies and would highly recommend this treatment to anyone x
Lisa
As always I leave Hayley's feeling about 10 years younger! She is magic.
Tracy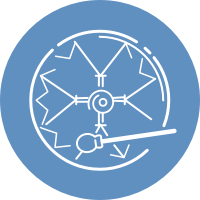 Various sessions available
Please get in touch to book
Balance your mind, body & soul
Create balance and harmony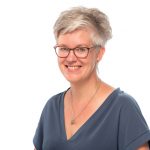 Got any questions about this course? Give me a call to find out more.