Crystal Healing Level Four - Master Teacher
Crystal Healing Level Four - Master Teacher
Do you feel ready to pass your crystal knowledge and teaching onto others?
If so this 2 day Crystal Healing Level Four Master Teacher is the next step for you on your Crystal Healing journey
This 2 day Crystal Healing Level Four Master Teacher course will help you gain the skills needed along with the confidence to pass on the teachings of Crystal Healing Levels One, Two and Three courses.
You will gain the experience and knowledge to hold workshops and hold professional talks about crystals if you so wish.
Group projects along with individual work carrying out practical exercises will be enjoyed.
I will take you through refreshers of the crystal healing levels one, two and three courses as well as you enjoying various meditations and healing experiences over the 2 days.
As with all of my other courses you will experience another level of self healing for yourself and spend time with like minded individuals.
This course is over 2 days with 1 night of homework in between.
Requirements for Crystal Healing Level Three - Advanced Practitioners Course
This course follows on from my Crystal Healing Level Three Course. 
To complete this course you will be required to have done crystal healing level one, two and three with myself or another certified Crystal Master Teacher . Please get in touch to discuss if you feel you have completed the equivalent with someone else.
Places are non-refundable and I am unable to defer your places if you're unable to attend. I do recommend you take out insurance if you wish to cover the cost of the workshop or course.
I attended a Reiki One course. I wasn't completely sure what to expect but found it a life-changing experience. Hayley was professional and knowledgeable. I now have a wonderful way to relax, heal and make time for me, which has proved invaluable.
Angela
After coming to Hayley for Reiki treatments for a few months I have been amazed at how much of a positive effect they have had on my stomach problems, something so physical being eased by a spiritual process intrigued me so much that today I have completed my Reiki One course. As you'd expect I had nerves that I just wouldn't be able to be attuned to the Reiki but Hayley did a fantastic job of putting my mind at ease and it was an amazing feeling being attuned to Reiki, something that is difficult to put into words. Being able to perform Reiki gives an enormous sense of satisfaction that you are able to help someone else whether it be pain relief or simply relaxation. I'm just beginning my Reiki journey and can't wait to see where it goes. Thank you Hayley x
Sarah
Being a therapist myself I am aware of human energy, and becoming increasingly aware of its power to heal. In a bid to find out a little more, I attended Reiki day one at Serenity Touch, Hayleys approach is informative, gentle and accepting. I didn't know much about Reiki but it seems to have found me. I would encourage anyone to attend this day to open a path in part of their own spiritual journey. Thankyou Hayley.
Laura
Hayley was highly recommended to me by a friend she had trained in Reiki. It was a pleasure to meet with her and spend a day on the Reiki level 1 course. I learnt so much in a relatively short space of time in a relaxed atmosphere. The timing, content, approachability and friendliness created by Hayley on the course is perfect. Thank you.
Andy
I completed my Reiki level 1 in August. We done it over zoom with a 1-2-1 attunement and to be honest, I loved doing it that way. Hayley was so good it didn't matter that we weren't in a room together. Since being attuned and starting my journey, I know that if I have any questions Hayley will be there for me to go to
Suzi
I have just started my spiritual journey. The experience I had with Hayley on my reiki level 1 attunement is something that is going to stay with me the rest of my life. Hayley has made me feel welcomed into such a special community and has really helped me tap into myself. I have just undertaken the kundalini course and again Hayley has a way of really connecting everyone around her together. I love the meditations I end up feeling calm and at peace (Hayley has such a calm and soothing voice). I've booked on to do my level 2 Reiki with Hayley later in the year and I'm so thankful I have found such a lovely, knowledgeable and kind person to help guide me on this journey. I just want to say thank you Hayley you've given me the confidence to explore, seek and actually put into practise something I love. I cant wait to see what the rest of the year brings 🙏 xx
Afton
I have just completed my Reiki One with Hayley. I had been drawn to Reiki for some time but not meet the right Reiki master when I meet Hayley earlier this year I just knew that she was the one I had been waiting for. With her calm and reassuring nature, Hayley puts you at ease. Her style of teaching is engaging and easy to understand and follow. She is always available to offer any further support and guidance. I can't wait to do my Reiki 2 later on this year. I would recommend Learning with Hayley as she has so much knowledge and wisdom.
Lisa
Become a Crystal Master Teacher
to confirm your place with the remaining balance to be paid a month before the course start date.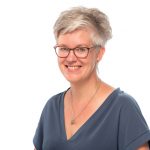 Got any questions about this course? Give me a call to find out more.